All of our players are housed with Host Families that graciously open up their homes for a couple months. Being a Host Family is not as rare as people might think. Many families host young players across the country in minor league sports like hockey, basketball, football, and baseball. The program is similar to what many schools practice with their foreign exchange student program.

Is there any perks for being a Host Family?
As an effort to show our appreciation each Host Family receives the following:
Preferred section season tickets for each member of your household

20% off team merchandise throughout the season

A night at the ballpark where host families will be welcomed onto the field and recognized for their contributions

Build a lifelong relationship with a possible future Major League Baseball player
"The host family program was a great experience for me as a young adult, and an incredible asset as I was growing in my career," said Former Kansas City Royals Pitcher and Oilmen former Head Coach Justin Huisman. "It made a home away from home for my summer teammates and me. Without it, the goal of getting drafted and making it to the big leagues would have been much more difficult. More than that, it created a bond with a family I still hold dear to this day."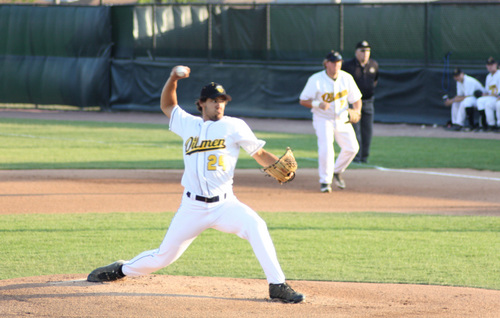 Please email info@nwioilmen.com or call (219) 659-1000 for more details about becoming a Host Family. Who knows, maybe you will impact a young players life as he carries his career on to the major league level.